Key terms and Concepts in SharePoint 2010 Managed Metadata
What is Managed Metadata? This post explains key terms and concepts in Share Point 2010 Managed Metadata. Understanding these terms are very important before you read the Managed Metadata Features.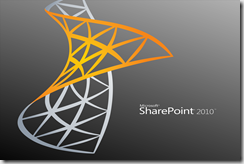 Taxonomy
A taxonomy is a hierarchical of words which are organised into groups based on similarities. It can be defined by one or more individuals. Advantage with Taxonomy is, it provides a logical hierarchical structure of metadata which can be used to classify the information.
Folksonomy
A folksonomy is classification of labels, words or terms that users add to the site as content. Folksonomy is typically Tag cloud. The following picture shows Tag cloud web part on a share point site. A folksonomy based approach to site is useful , it just shows the content classification and the knowledge and expertise of site users.
Example: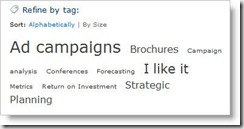 Term Set
A Term set is a group of related terms.
Two types
Local term sets are created and available within the context of site collections. Example: if you add a Managed meta data column to list or library and create a term set for this column then it is local to the site collection.
Global term sets are available to all sites which are subscribed to the Managed meta data service application.
Term sets can be configured as open or closed. Open means user can enter a new term to the term set.
TERM
Term is an individual item in the term set. Term has a unique id and it can have different label texts. If it is multilingual site then you can have labels in different languages.
There are two types of terms:
MANAGED TERMS
Managed terms are pre-defined terms set by a term store administrator.
Enterprise Keywords
An enterprise keyword is a word which is added to items on share point site. These are non-hierarchical term sets within the Store Management.
Group
Group is a set of term sets that share common security requirements. Groups define the security boundaries.
Organisations usually create unique groups for term sets that will have unique access or security needs.
Term Store Management Tool
This tool can be used to manage taxonomies which managed by administrators and taxonomists.
Managed Metadata column
Managed Metadata column is a new column type which you can added to lists or libraries.
Enterprise Keywords column
The Enterprise Keywords column is a column type which you can added to lists or libraries.