| | |
| --- | --- |
| Web Standards Update for Visual Studio 2010 SP1, which provides HTML5 and CSS3 support. Microsoft team said Visual Studio next version have better support for HTML5. This update gives you HTML5 Intellisense and fixes some bugs in SP1 support for HTML5. CSS3 intellisense on latest specification from W3C. | |
Download Web Standards Update for Visual Studio 2010 Editor
Please note this is not an official release from Microsoft.
HTML 5 Features support in this update
Complete Valid Markup –
We need a type attribute in script tag in SP1. It throws a validation error if you miss the attribute. Now you do not need to put this attribute. New items in the type list like text/x-jquery-tmpl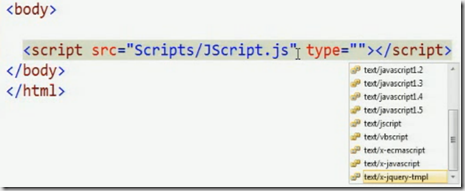 Char-Set
The Char-Set is not a HTML5 feature but I can say it is an enhancement to editor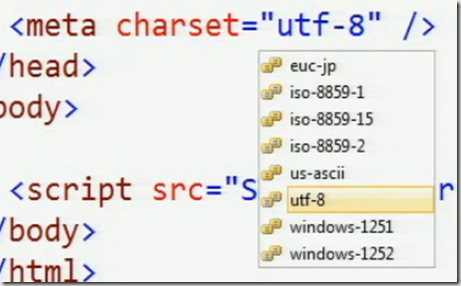 the commonly used char-sets presented in the intellisense.
Support for Aria  Aria is support for accessibility according to the W3C standards.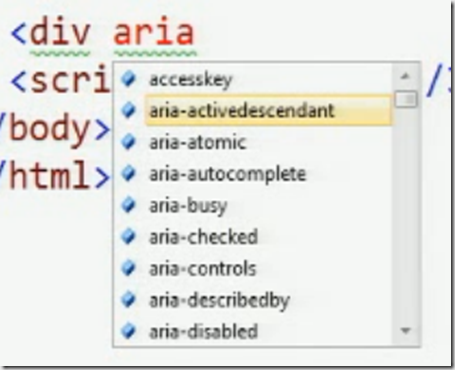 Example: accessibility for screen-readers. It also provides intellisense to values

With this update, you will get CSS3 features in Visual Studio 2010 editor.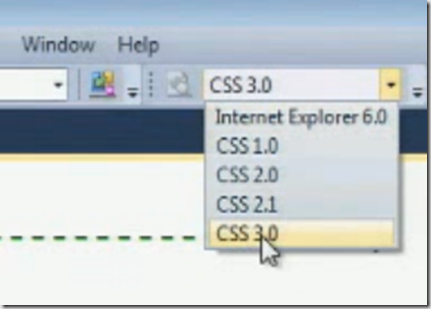 Border-radius is now fully validated and supported with this update in CSS.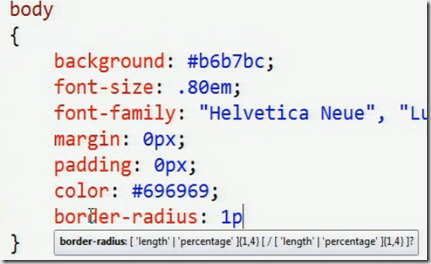 It now supports some of the properties which you write for the cross-browser support in CSS.

These are the browser specific properties that support in this update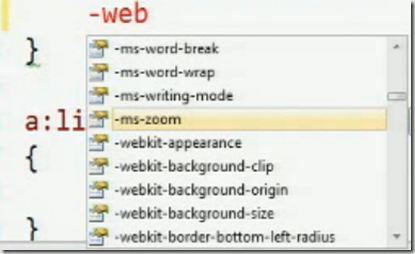 We have intellisense for following properties in JavaScript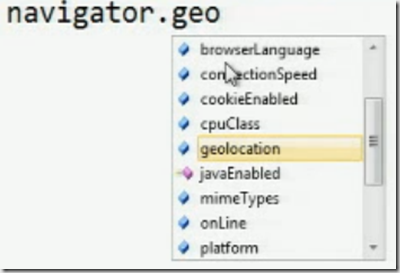 support for Domstorage and Sessionstorage in Window property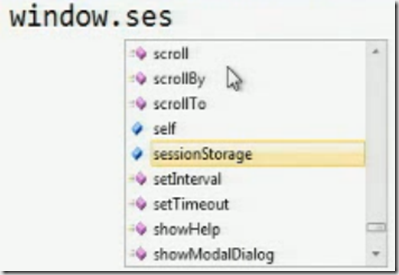 More about the features in this update can be read here and here