Microsoft Web Application Installer(Beta)
Introduction
The Microsoft Web Application Installer (Web AI) allows you to install Web applications for IIS from other sources. Web AI identifies available applications and the originating Web sites, and asks you to select the application that you want to install.
What does it do?
Web AI downloads the applications that you selected directly from the originating web sites and configures according to your instructions.
Web AI is the easiest way to install the freely available PHP and ASP.NET applications on the IIS Web server.
Web AI provides support for popular ASP.NET and PHP Web Applications including Graffiti, DotNetNuke, WordPress, Drupal, OSCommerce and more.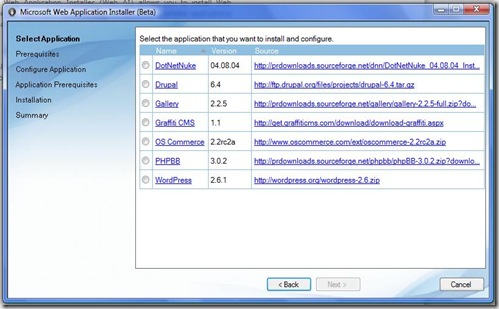 Select the application and click on next it identifies the prerequisites for the application to install and it point to the links to their available sources on web.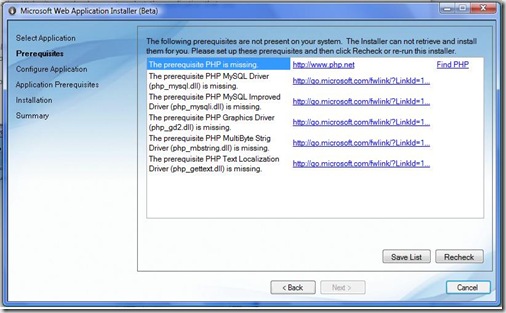 After installing the prerequisites for the IIS and prompts you for the application configuration.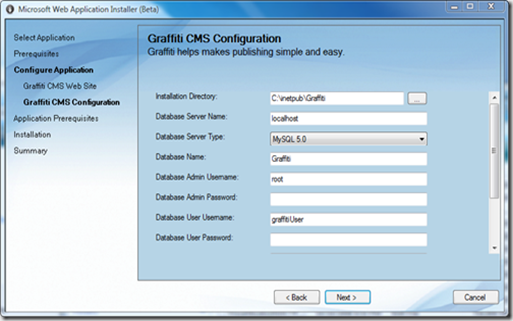 System Requirements
supported operating systems are Windows Vista SP1 and Windows Server 2008 and you must admin privileges to install the Web AI and supports X86, 64 bit machines.
You can download the Web AI here.
Conclusion
Web AI is a download manager that handles the installation and configuration of open-source applications that run in cloud environments.