Using Silverlight Web Part in SharePoint 2010
| | |
| --- | --- |
| Using Silverlight Web Part, You can add Silverlight applications and videos to SharePoint page. Users just need Silverlight runtime to view or run the applications. You must be member of default security group in-order to add the web part to the page. | |
You need to complete the below steps before adding the Silverlight application to SharePoint site.
1. Locate the Silverlight XAP file that you want to publish and make sure that to save in either SharePoint library or any other accessible location.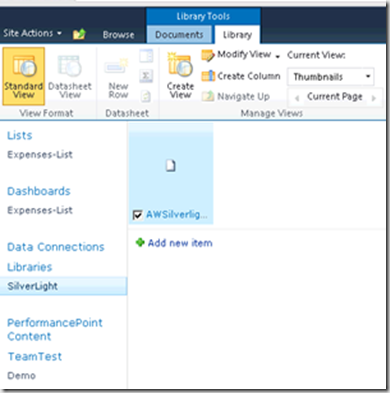 2.Copy the URL of the XAP file and use while uploading the application to Silverlight web part.
Now Click on the page tab where you want to display a Silverlight application. Add the Silverlight web part to the page as shown below. From Categories , select media and content and click Silverlight web part

While adding the web part to your page, it will prompt you to enter XAP file location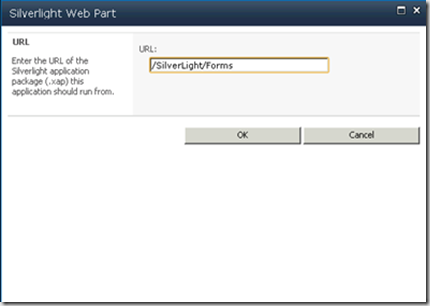 Make sure that the .XAP file path is accurate, you will be not getting the Silverlight page if the web part fails to read xap file.