My Site is a personal site in SharePoint for user. This post outlines the steps to set up My Sites in SharePoint 2013. My Site depends on User Profile service application and managed Meta data service application. Optionally Search Service application requires to be configured but it is not required. Optionally you can configure profile synchronization to configure user and group information.
Creating My Site Host Site Collection
Make sure you have administrative privileges to create My Site Host site collection
1. Open central administration , click Application Management and then click Create Site Collection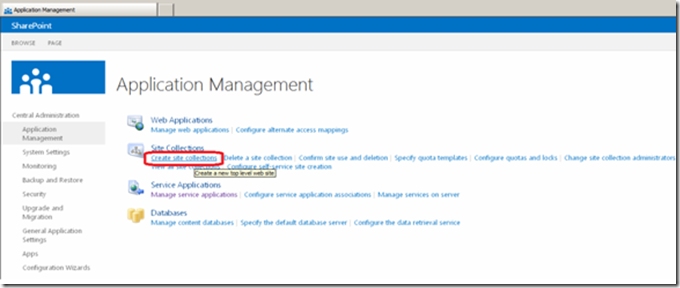 2. On Create Site Collection page, select the application where you want to host the My Sites. Enter the Title and Description for the same. In the Template Section , Select My Site Host under enterprise tab
Enter the administrator account name in Primary Site Collection Administrator section and click ok.
3. Add the wildcard path to create the site collections for each user my site. To Add a wildcard managed path to the web application select the web application under central Administration –> Application Management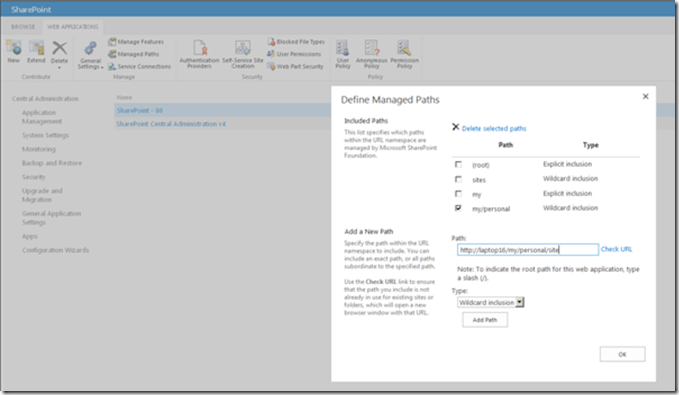 Select the web application and click Managed Paths in Web Applications tab as shown above and check the my personal option and say ok.
4. Now connect the above web application to service applications in SharePoint 2013. User Profile service application and Managed metadata service applications are required for my site make sure those two  service  applications are connected.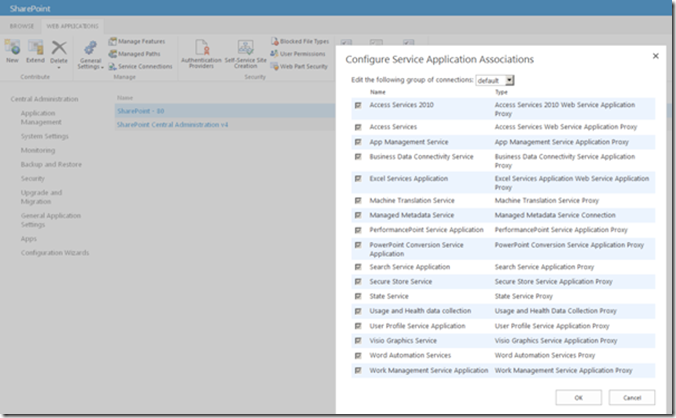 5. Enable self-service site creation by clicking Application Management in Central Administration then select the web application that you have created to host My Sites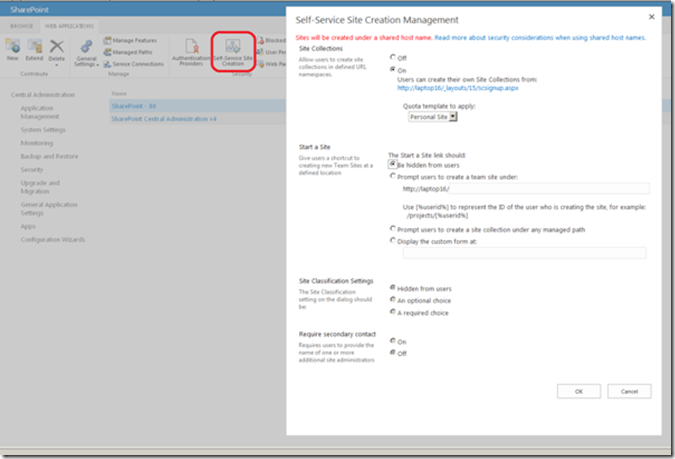 Under the Web Application tab then click Self-Service Site create option then select the personal site from Quota Template dropdown and say ok.
6. Configure My Site settings in User Profile Service application, Click Application Management in Central Administration and then click manage service applications. Click the User Profile Service Application
In Manage Profile page, click Setup My Sites
7. Specify the search settings in preferred search center section which allows the users to search other user profiles. Enter the relevant values for each property as shown below

8. After finishing the configuration of My Site enable the User Profile Service Application – Activity Feed Job so that users receive the systems generated posts on their sites
9. To Enable the Activity-Feed job, Open Central Administration then click Monitoring then click Review Job Definitions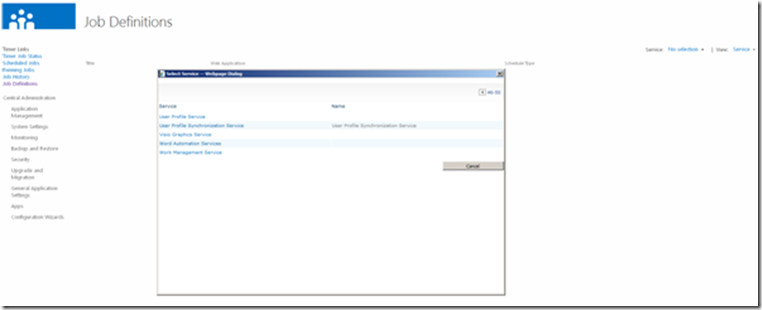 From the View list select Service, If the service list does not display then click change service link, select the user profile service from the list as shown above
10. On the Editor-Timer job page, select the desired schedules for the job and say ok