A Big boost for social features in SharePoint 2013 which were an extension for the features introduced in SharePoint 2010. In SharePoint 2013 Collaborating and exchanging information options have been improved a lot, Features like Micro Blogging, Community sites and sharing introduced in SharePoint 2013. The productivity pillars for Social Features are shown as below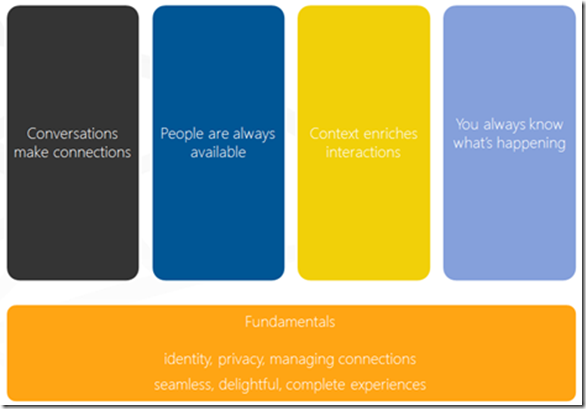 Conversations make connections: Enhance the productivity by bringing people across the company. Features like Micro Blogging, hovering on presence in feed to show people card are examples
People are always available: You can always get in touch with the people who matter to what you are working on
Context enriches interactions: People in organization can be more effective and professional when they have the full story.
You can see people and information flowing are key principles. My site with micro blogging feature in SharePoint 2013 is as shown in the below image
Micro Blogging gives the ability to post and reply to other posts. Other features like # tagging are also included, Micro Blogging fills with the posts that you are following, People are not only the entity to follow sites and documents can also be followed.
Below are the updates on social activities for items and people that you are following:
People posts
People profile changes
Likes
Company feeds
Changes on followed documents
I am going to write more detailed posts on social features in coming days.