Installing AdventureWorks Analysis Services Database
| | |
| --- | --- |
| This post discuss about configuring the AdventureWorks Analysis Services Database in SQL Server 2008 R2. You can download the sample databases from here. By default when you install the setup you would not see the analysis services database, you need to do some configurations to get it appear in analysis services database. | |
To deploy the analysis services database perform the following steps:
1. Ensure that Analysis Services service account has got the access to the AdentureWorksDW2008R2 database.
2. Start the Business Intelligence Development Studio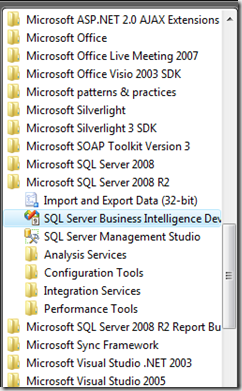 3. Navigate to the sample databases installation location and open the AdeventureWorks.sln file. If you installed the sample databases in default location then path would be C:\programe files\Microsoft SQL Server\100\Tools\Samples\Adventure Works 2008R2 Analysis Services Project\enterprise\Adventure Works.sln
4. After opening the solution, double click the "Adventure Works.ds". Click the Edit…. button and supply the SQL Server name and database name. Click ok to save changes.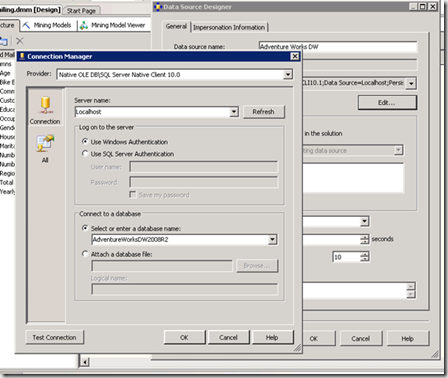 5. Right click on the solution explorer, choose properties. You will get the following dialogue box, change the target server property to your AS server name.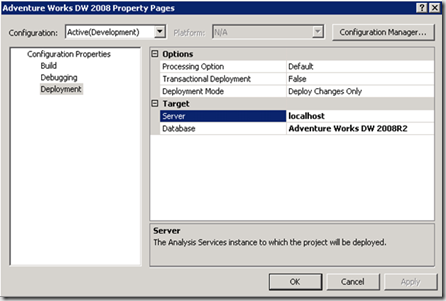 6. Right click the solution and click the Deploy Solution