This post outlines how to create a new query rule that will render the visual best bet. You need to create a document library and upload some assets to be used as visual best bet. After creating and configuring the query rule then you should be able to see the Visual Best bet when user search for particular term. The Visual Best bet contains a link to federating SharePoint with the term that users interested in federation to find first.
1. Navigate to your SharePoint site and create a new document library with name "BestBets" in the root site collection.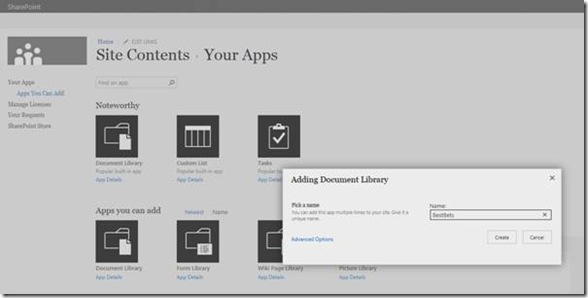 2. Upload a document to BestBets document library and copy the shortcut link for the document
3. Click the query rules under Search heading in site settings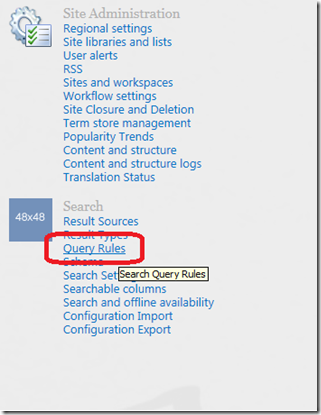 4. In Manage Query rules page , click the local SharePoint Results (system) item in the in the select a source drop down , then click the Add Rule link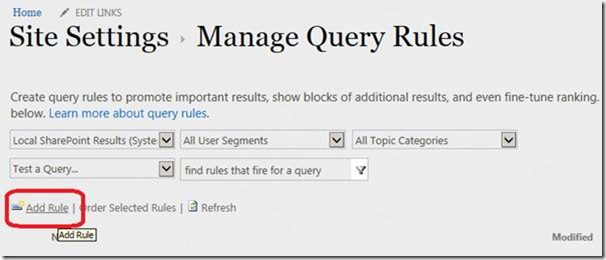 5. Create the new rule as follows
Type the rule name , enter the search term and in query conditions drop down select the desired option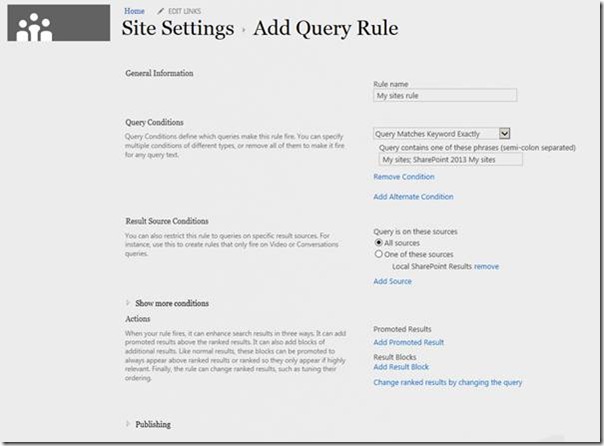 6. Click the Add promoted result link in the actions area
Enter the title and URL of the document that you have uploaded to the document library in earlier step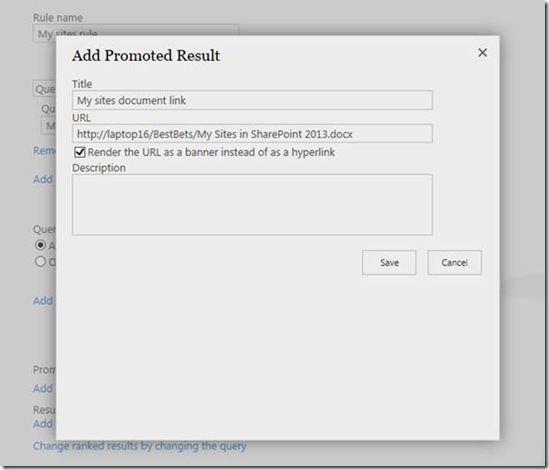 Check the box that says Render the URL as a banner instead of as a hyperlink
Click the Save button to save your changes and close the promoted result dialog.
Scroll down and click the Save button to save your new query rule. Your new rule is now displayed in the list of query rules for this site collection.
To test out your new query rule, go to the search page in the Search Center and do a search for the term