Social Features in SharePoint 2013 were an extension for the features introduced in SharePoint 2010. You can read this post to know what those new extensions in SharePoint 2013. This post outlines the social features which are included in SharePoint 2013 community sites. You can read the community site features here.
Creating and Configuring Community site
Navigate to the home page in your SharePoint site and click Site Contents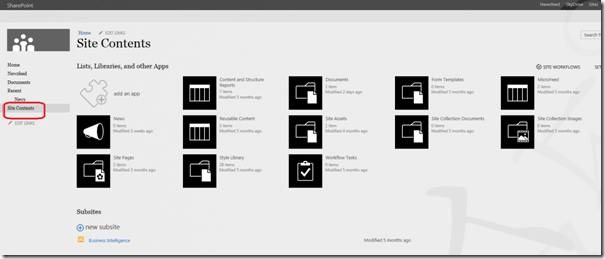 1. Scroll down the page and click on the new sub site link
2. Enter the title for the site and select the community template under collaboration tab as shown below and click create then your community site is created.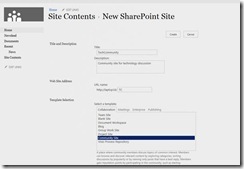 3. To start a new thread discussion click new discussion link at top of the page
4. Enter the subject, body and tick the box if it is a question as shown below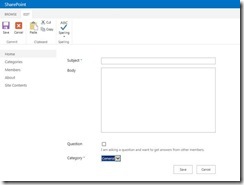 5. Notice the new discussion has been to the site, now login as different user in community site and reply to the question

6. You can set some configuration values for by clicking on reputation settings under Community tools
Using reputation settings you can configure member achievement levels, points and badges.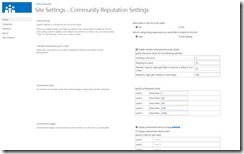 7. In addition to achievement settings SharePoint 2013 allows you to "gift badge" based on moderator discretion.
8. Click the Manage the list of gifted badges and click new item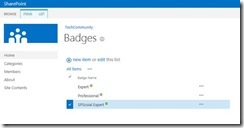 9. Now navigate to the Home page and click Assign Badges to Member link under community tools and use the arrow keys to gift the badge and save the settings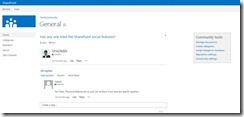 10. You can add different categories for the discussion and can report offensive to content to the moderator