My Site is a personal site in SharePoint for user. You can read this post to know how to create a My Site in SharePoint 2013. This post focuses on the Social Features which are included in ShareP0int 2013 My Sites.
Activity Posting in My Sites – Follow the below step to post updates to a My Site in SharePoint.
Navigate to the My Site by clicking the Newsfeed link in the site collection page, type some text in Share with Everyone section and hit Post

Notice page refreshes the Activity post without refreshing the entire page.
Following the Users and Microblogging – Now login as another user to see the post and activity update by following the below steps
Open the command prompt and  and navigate to the directory where iexplore is located, when prompted enter the password

Now navigate to the newsfeed section and reply to the activity post, notice this reply will appear in other user news feed

Click the number above the people label in the I'm following section
Click the "Follow multiple people" link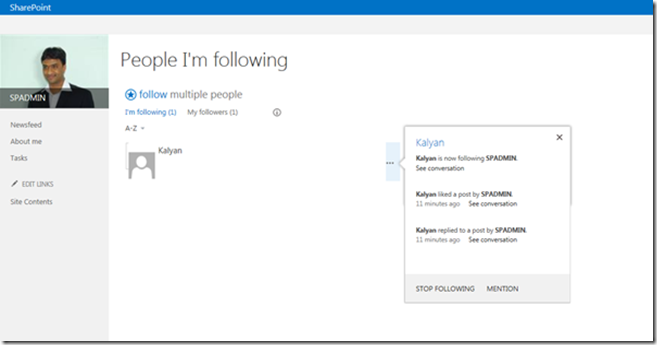 Creating a Microblog post by entering some text as below
@SPAdmin – what are your thoughts on #SharePoint 2013?
Notice when you type @ in post section you will get the username from the list of people you are following.

Also when you type the hash tag "#" you are prompted to CREATE A NEW TAG.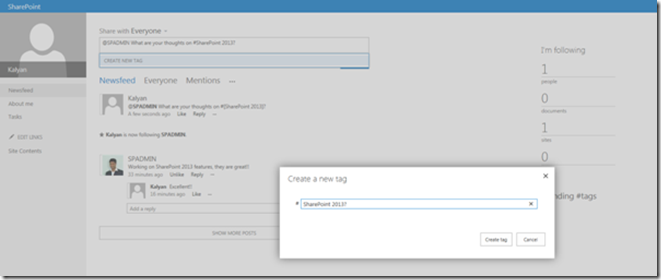 Following Sites and Documents
click my site after login to the site and click the number above the Documents label in the I'm following section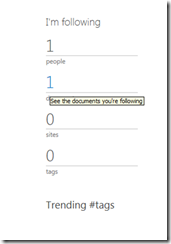 Notice the document the SPAdmin is following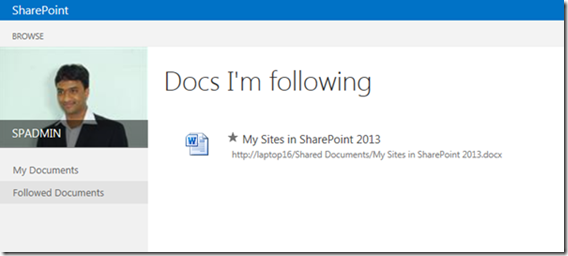 To follow the sites , navigate to the top right and click follow

You can stop following the site by clicking the star next to the name of the site and when you do that it changes to one that has no fill color.